Row by Row Experience 2018 & Row by Row, Jr.


Is everyone ready for Row by Row 2018? Click HERE for more info on this international event. It starts June 21st. and ends. September 4th. The theme this year is Sew Musical. What a fun theme!! We had several options for row sizes this year. The traditional size from previous years of (finished) 9" x 36" vertical or horizontal, 18" square, 6" x 54" horizontal or vertical, and 12" x 27" horizontal or vertical. We chose 12" x 27" vertical for our row this year.



The Peacock Strut
12" x 27" Row



STRIP CLUB
Join us for our next strip club. We will meet at Sacred Heart Catholic Church, 1501 9th. St. (Activity Room) on July 7th. at 9:00 AM. You will receive a free pattern, we have door prizes, Show 'N Tell and a demo on the pattern you receive. Call to register 940-689-0990. Cost to attend is $5. We have lots of fun!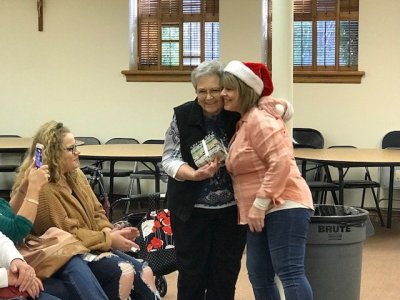 Butterflies & Blooms was our January Strip Club Quilt. It turned out so pretty.


Save
Save